[HAVD839] 言いなり爆乳ヘルパー 弱みを握って極楽オッパイ介護を強要した 桜木莉愛
Ria plays a disabled man's helper. He gazes at her from his wheelchair, but as she's washing him he becomes erect. He asks her to wash his penis and then forces her hand up and down his shaft. She rejects him when he gets pushy and throws him to the floor.
The pair have sex multiple times until the disabled man's son discovers them fucking in the bathroom. Disgusted the son throws the father out into a bush. He then makes the Ria pleasure him and fuck him.
The thought of Ria's tits spontaneously heals the father's spine and he staggers back into the house after dark, squealing and deeply concerning everyone involved. He defeats his son in combat and takes Ria back, they have sex and live happily ever after.
Sex acts:
Breast fondling, cunnilingus, nipple sucking, fingering, reverse-cowgirl, seated blowjob, cum in mouth, cum spitting, bathroom sex, handjob, standing blowjob, titjob, cum swallowing, lying down titfuck, missionary, cowgirl, doggy style, cum on tits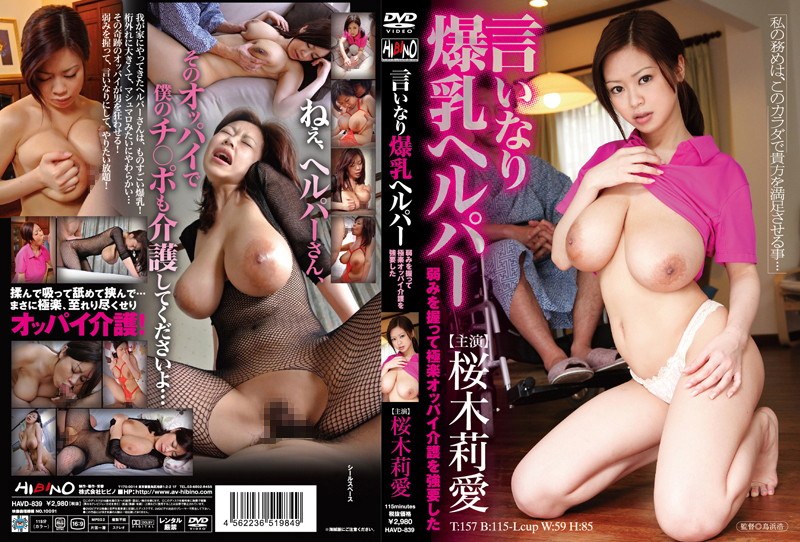 new-jav.net_HAVD839.avi