Archive for the 'MADAM' Category
Sunday, March 26th, 2017
[OBA014] おばさん捜査官は見た! ~違法生肉・闇取引の真相編~ 暮町ゆうこ
Meet undercover investigator Yuko Kuremachi . She might look like an ordinary lady, but looks can be deceiving, this special agent has actually solved single-handedly quite an impressive number of violent crimes. Her next target is "the illegal raw meat syndicate"… Well, they're surely not the most dangerous on her list, so she didn't give it a second thought. Yuko manages to infiltrate the mansion of one of the bosses, passing herself off as a maid. And she then proceeds to submit Ichikawa, one of the organization's low ranking thugs, to her famous full-contact questioning. She was finally getting her hands on some raw, male meat when…
Scene 1: Kissing and blowjob with titty sucking. Cunnilingus and cowgirl with standing doggy and missionary on sofa with cum on tits, blowjob after cumshot..
Scene 2: Showering in bathroom with self pleasing, fingering pussy. Man start groping her face and tits. Licking her nipples until stripping her down. Fingering pussy, blowjob, spooning on sofa with cowgirl, ass.worship, doggy style and cum on ass.
Scene 3: Wearing hot black stockings, fucking in bedroom in doggy.style. missionary, blowjob, fingering until cum on face.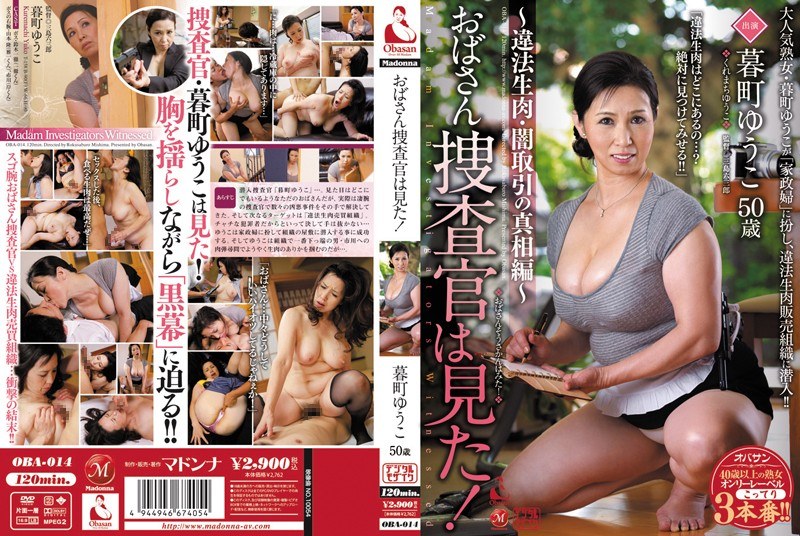 new-jav.net_OBA014.wmv