[ZEX119] 白いごちそう ほろ苦いザーメンは大人の味 あべみかこ Mikako Abe
Mikako gets fucked by different guys and swallows their cum, with a big finish of her swallowing more loads while getting fucked.
1st scene:
Guy wakes Mikako up with a blowjob and cums in her mouth with her swallowing.
2nd scene:
On the couch. Starts with pussy rubbing, fingering, handjob, blowjob then sex doggy/standing doggy/cowgirl/missionary ending with him cumming in her mouth and her swallowing.
3rd scene:
In the living room again. Pussy rubbing then sex missionary/doggy ending with her swallowing again.
4th scene:
On a mattress with her hands taped together. Cunnilingus, fingering then sex missionary.
5th scene:
More guys come in and start fingering her/getting blowjobs and she swallows some more, then sex doggy/missionary while she swallows even more cum.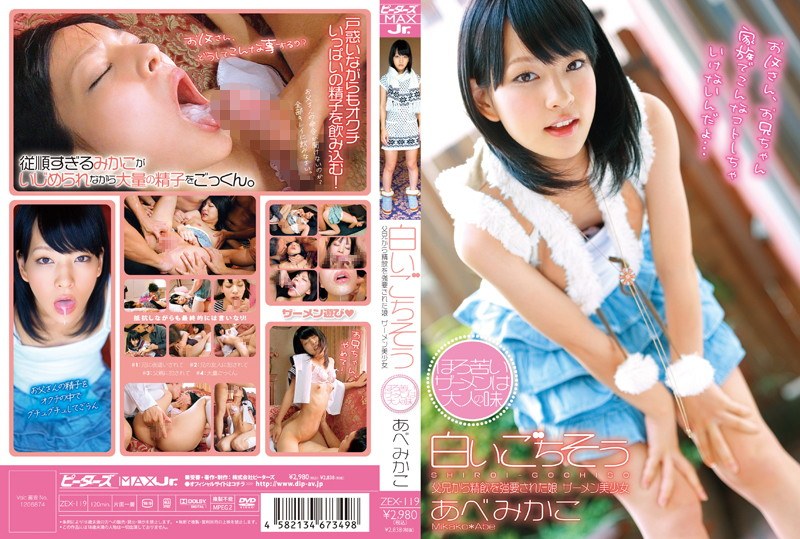 new-jav.net_ZEX119.avi