[AUKG180] 地下にベストフレンドを犯されて利用
First scene:
The movie starts with the two girls  talking to each other on the couch and drinking coffee.
After some coffee they start to kiss each passionately and the smaller-boobed one starts to play with the big ones, while sucking the nipples and massaging them, while playing with the other woman's pussy which was an enjoyment to both.
After some lesbian play, Anri was ready for a pussy licking and since she didn't want to owe her friend anything, they did some math test. The answer to the most math tests in these "terms" is always 69. The deal was if everything goes well, they will trib each other which gave them what they really want, right from the start. The first scene ended with them kissing each other.
Second scene:
The scene starts with the two girls wearing lovely pink shirts+dresses kiss each other and desperately wanting to have some more. Both of them, want some soft, wet pussy, because they are hungry and I do mean hungry. I believe Ayaka is on a diet, where you can eat pussy and Anri's boobs, so she starts with the boobs by licking them, the nipples. Of course, Anri did just the same.
To burn all the calories they put in each other's body, Ayaka start to lick Anri's wet pussy. But this time she teases Anri by licking her lovely teal underpants. Of course the pussy was wet by the end, because no woman can resist her pussy to be licked – so the pants "had been taken off"
Third scene:
This time, Anri is tied, with her eyes covered. Trying to free herself and to legitimately enjoy what's about to happen. Anri had a vibrator, that was smartly placed between her pussy and her pink underpants, so the enjoyment was even bigger, greater.
Ayaka knew that their play will be over soon if she didn't stop at the right moment, so she freed Anri, just to kiss her, play with her boobs, just before she final play.
You need to make a pussy wet for it to be fucked, everyone knows that. So does Ayaka. So she licked, ate Anri's pussy and she did enjoy it, a lot. Boobs were eaten and licked also.
And then, strapon time. Ayaka put a strapon on her pussy and Anri starts to lick it, lick it hard.
First of all, Anri got her ass rimmed, Ayaka did a great job and the she started to fuck Anri in a standing doggy style.
After some action, finally Ayaka got her pussy licked and eaten, after a long long time, she got what she deserves/deserved.
The scene ends with the two girls tribbing and kissing at the very end.
Sex acts:
strap-on, kissing, tits sucking, nipple sucking, pussy to mouth, pussy rubbing, 69, tribbing, nipple licking, while suspended, pussy to pussy, pussy,masturbation, doggy, standing doggy, strap-on doggy, strap-on blowjob, female rimming female, rimming, tribbing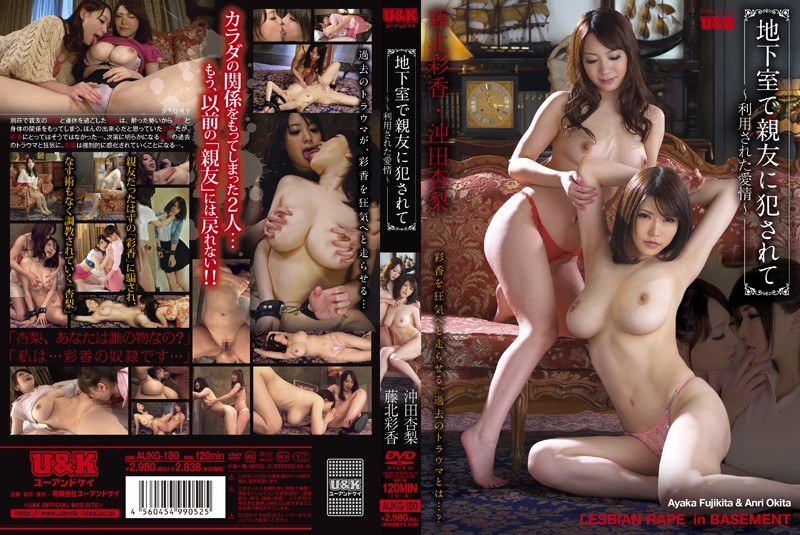 new-jav.net_AUKG-180.part1.rar
new-jav.net_AUKG-180.part2.rar
new-jav.net_AUKG-180.part3.rar
new-jav.net_AUKG-180.part4.rar