[SDMT823] 最高のカラダと繊細なココロ 観月あかね 大観衆の前で涙の真性中出しSOD DEBUT!
Basically a feature-long "casting interview", where Akane is asked to perform on stage, in front of a male audience. A woman off-screen on a microphone asks her on regular occasions to share her feelings.
Scene 1: She masturbates on a sofa, first using her hands then a vibrator
Scene 2: One guy fondles her breasts and rubs her pussy
Scene 3: 1on1 straight sex scene. Ends with a creampie.
Scene 4: Sex with five men, four of them she picked out at random from the audience. Ends with a creampie.
Sex acts: blowjob, doggy, cowgirl, reverse cowgirl, missionary, masturbation, creampie, standing doggy, spooning, fondling, standing missionary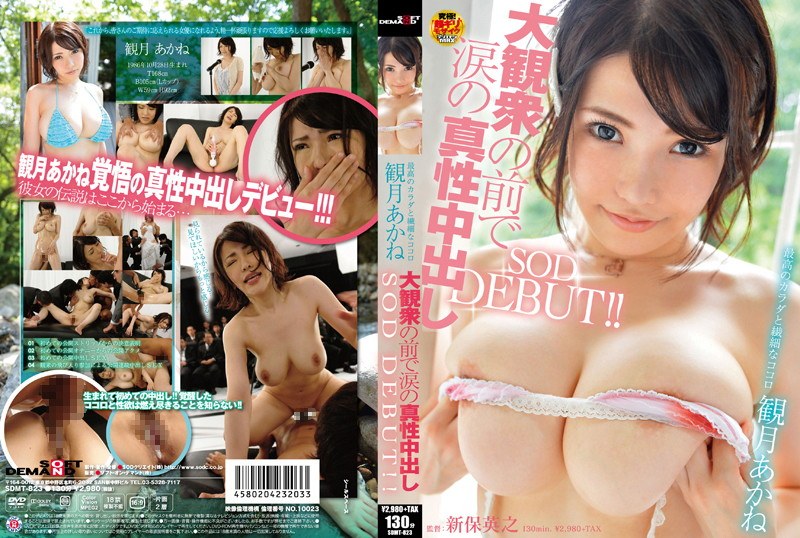 new-jav.net_SDMT823.avi